Shopping Cart
Your Cart is Empty
There was an error with PayPal
Click here to try again
Thank you for your business!
You should be receiving an order confirmation from Paypal shortly.
Exit Shopping Cart
Leicester C​ounselling, Supervision & Training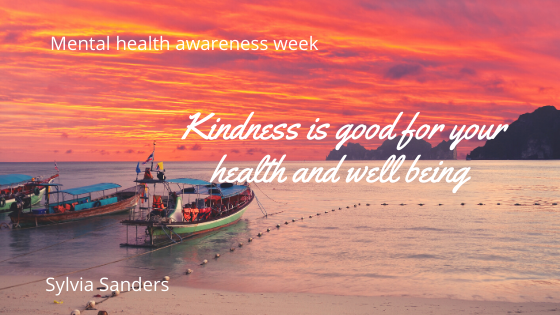 Kindness and empathy help us connect emotionally with our family friends and those tht we encounter. Kindness enhances our personal relationships and sense of belonging in a community. Research also shows tht kindness is good for our health and wellbeing.
Hormones are released that make us feel good.
According to research from Emory University, when you are kind to another person, your brain's pleasure and reward centres light up, as if you were the recipient of the good deed—not the giver. This phenomenon is called the "helper's high."  Like most medical antidepressants, kindness stimulates the production of serotonin. This feel-good chemical heals your wounds, calms you down, and makes you happy!
Kindness reduces anxiety
University of British Columbia Study look at a group of highly anxious individuals that performed at least six acts of kindness a week. After one month, there was a significant increase in positive moods, relationship satisfaction and a decrease in social avoidance in socially anxious individuals.
Anxiety, whether it's mild nervousness or severeWhile there are several ways to reduce anxiety, such as meditation, exercise and  medications, although being nice to others can be one of the easiest ways  to ease anxiety. Many people suffer from stress in their lives and helping others lets you get outside of yourself and take a break from the stressors in your own life, and this can also make you better equipped to handle stressful situations
Kindness prevents illness and you live longer
Acts of act kindness can trigger Oxycontin's release which reduces inflammation of the body, which is associated with diabetes, cancer and chronic pain.
According to health ,com you're at a greater risk of heart disease if you don't have a strong network of family and friends. When you're kind to others, you develop strong, meaningful relationships and friendships,
/